Hey Everyone!
Today I thought since it is Halloween, I would share some recommendations for you all. I am not a huge reader of thrillers or horror books so this list won't be super long but I thought I would still share with you all some recommendations for Halloween. If you have any recommendations, feel free to comment below because I am always looking for new books to read (even though my tbr pile is huge).
So, without further a due, lets get onto the recommendations!
---
1. The Call by Peadar Ó Guilín
This book without a doubt is one of the most gruesome and horrific books that I have ever
read. There are points throughout the book when you feel like you have to put the book down because it is getting so gruesome but at the same time you have to know what's going to happen next. I read this book in only two hours so I definitely recommend this for a quick but gruesome Halloween read.
Synopsis:
Imagine a world where you might disappear any minute, only to find yourself alone in a grey sickly land, with more horrors in it than you would ever wish to know about. And then you hear a horn and you know that whoever lives in this hell has got your scent and the hunt has already begun.
Could you survive the Call?
---
2. The Forgetting by Sharon Cameron
This book isn't classified as a thriller or anything like that but when I was reading the book, it definitely gave me a vibe which reminded me off Halloween. This book was once again a super quick read, mainly because once you got through the the first maybe 50 or so pages, you were hooked. I would definitely recommend this book to everyone!
Synopsis:
What isn't written, isn't remembered. Even your crimes.
Nadia lives in the city of Canaan, where life is safe and structured, hemmed in by white stone walls and no memory of what came before. But every twelve years the city descends into the bloody chaos of the Forgetting, a day of no remorse, when each person's memories – of parents, children, love, life, and self – are lost. Unless they have been written.
In Canaan, your book is your truth and your identity, and Nadia knows exactly who hasn't written the truth. Because Nadia is the only person in Canaan who has never forgotten.
But when Nadia begins to use her memories to solve the mysteries of Canaan, she discovers truths about herself and Gray, the handsome glassblower, that will change her world forever. As the anarchy of the Forgetting approaches, Nadia and Gray must stop an unseen enemy that threatens both their city and their own existence – before the people can forget the truth. And before Gray can forget her.
---
3. A Monster Calls by Patrick Ness.
I don't remember much about this book (I need to re-read it), mainly because i read it
back when I was 13 but I do remember really enjoying this book. Just by judging by the cover and synopsis, you can tell that this book could be considered a Halloween type books because it involves a monster. While this book can be considered a Halloween book, it is also quite moving and I may have shed a tear or two. 
Synopsis:
The monster showed up just after midnight. But it isn't the monster Conor's been expecting. He's been expecting the one from his nightmare, the one he's had nearly every night since his mother started her treatments. The monster in his back garden, though, this monster is something different. Something ancient, something wild.
---
4. This Savage Song by Victoria Schawb
 I read this book quite recently and I absolutely loved it! The reason that I chose to include this book on the list is because it has monsters in it.
I will say that I found it difficult to get into this book but after the first one hundred pages, I was hooked! This book is definitely a great book and is one of my favourites from this year 🙂
Synopsis:
There's no such thing as safe.
Kate Harker wants to be as ruthless as her father. After five years and six boarding schools, she's finally going home to prove that she can be.
August Flynn wants to be human. But he isn't. He's a monster, one that can steal souls with a song. He's one of the three most powerful monsters in a city overrun with them. His own father's secret weapon.
Their city is divided.
Their city is crumbling.
Kate and August are the only two who see both sides, the only two who could do something.
But how do you decide to be a hero or a villain when it's hard to tell which is which?
---
5. The Lovely Bones by Alice Sebold
For me personally, this book is the type of book which sticks with you. I read this book a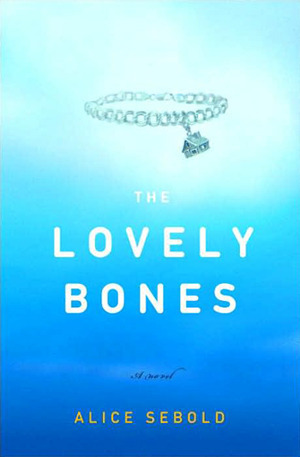 couple of years ago but it has continued to stay with me for the past few years and it comes into my thoughts on a regular basis. This book is dark and disturbing but if that is something that you like to read then this book is for you. This book doesn't have to be read around now but since it has a disturbing feel to it, I thought that I would include it on the list.
Synopsis:
On her way home from school on a snowy December day in 1973, 14-year-old Susie Salmon ("like the fish") is lured into a makeshift underground den in a cornfield and brutally raped and murdered, the latest victim of a serial killer–the man she knew as her neighbour, Mr. Harvey.
---
So, that are all my recommendations for Halloween. If you have read any of these books, please comment below and we can talk about them!
Also, please comment below if you like this type of post. I'm thinking about making a series of posts similar to this post with heaps of different recommendations.
Thank you all so much for reading this. I hope you are all having a wonderful day and I shall talk to you all on my next post 🙂